Leeann Marie
Professional Family, Newborn, and Wedding Photographer in Pittsburgh PA.
Wow, writing this page is a daunting task! Where do I even start?!
Early Career...
I began my photography career as a Pittsburgh wedding photographer, and continue to photograph weddings on the weekends. This has been a huge part of my life for the past twelve years. I have absolutely loved this aspect of my photography career, and it has taught me how to be organized with my clients, plan accordingly, and then go-with-the-flow when everything changes. I have worked with all kinds of people over the years and experienced all sorts of family dynamics.
Prior to my photography career, I was an Industrial Engineer, and graduated from the University of Pittsburgh.
When things changed, so did we...
As the COVID pandemic hit, we spent lots of family time together. We started to realize what was the most important in raising our children, and (quite honestly) stumbled across the perfect property and home to grow as a family. This was very unexpected, but when God has plans - they happen.
We moved from the Bridgeville area to Beaver County and now reside in a modern log cabin on 58 acres of land. Once we settled here, I couldn't let this beautiful property sit untouched by my camera, and decided that this was the perfect time to transition my career into more family and newborn photography. The grounds here are beautiful, and we spent much of 2021 finishing the professional indoor photography studio as well!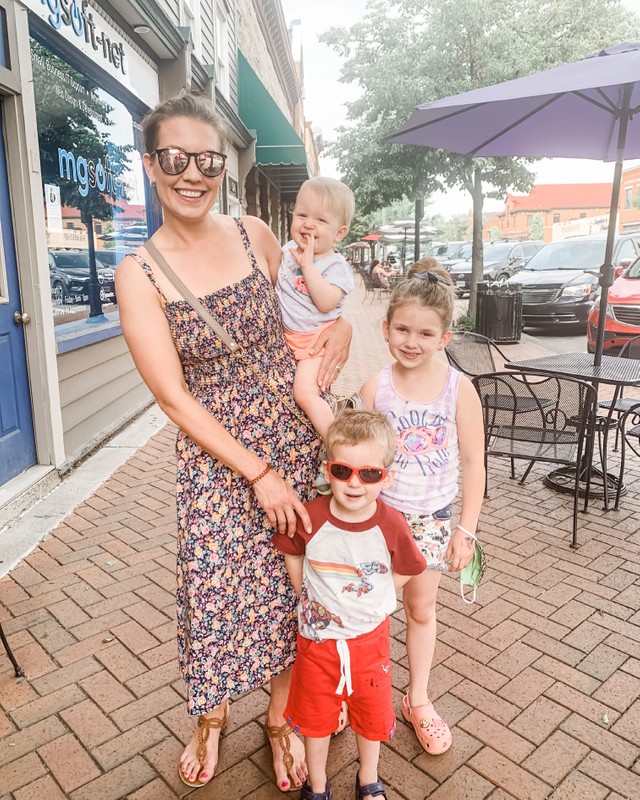 My family...
I am the dish-washing, diaper-changing, schedule-organizing mom of three awesome kids. You might meet them at some point if you come to the property for a session! My daughter, Joy, is seven and loves swimming and being the boss. My son, Bronco, is three and loves Matchbox cars and burping on-command. The baby, Paige, is a year old and has bright blue eyes and an attitude you wouldn't expect. My husband, Brad, is an engineer and works hard to keep our grass cut and the property looking beautiful. We've been together for 13 years and I still love him like I did on our wedding day!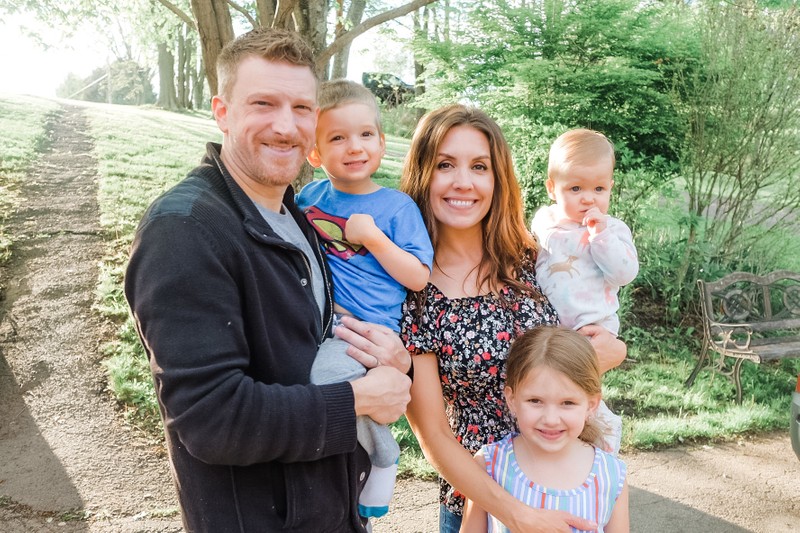 My philosophy...
I believe that the photography process should be enjoyable, and that the results should be both candid and classic. I mix my sessions with down-home activity and modern portraits. At times I'll give you things to do as a family - play time and open ended adventure. Other times, I'll pose you to get the more 'traditional' photos that tend to go in frames. Both are equally valuable, and your session should include a process that creates images that are all-encompassing to your family.
I really love working with children ad meeting them where they are. I'm always up to sing, dance, be silly, make faces, and let them explore here. Being with them on a personal level allows them to open up to me and my camera in a way that truly captures their personality.
But enough about me, let's talk about you! How would you like to work together? Contact me ASAP with your plans!